9 nights stays in 4 star or similar traditional accommodation,Icelandic breakfast, 5 lunches, 8 dinners, internal domestic flights, fully guided and private vehicle, airport pick up and drop off and included excursions and entrances.
Iceland is a special place. It's environment and nature that brings people back time and time again. We can not list all the highlights as many more get discovered along the way
Glaciers, Puffins, remote Islands, sea cliffs, Glacial Lagoon, boat trips, Icelandic Horses, waterfalls, geology, local food, black sand beaches, fishing villages, wilderness, nature, vikings
We love this adventure as it showcases the best that Iceland has to offer in 10 days. It takes you places few other visitors see and is an authentic experience with a local Icelandic adventure leader.
​
It is packed with nature, history, culture, wildlife and epic scenery and at the end of a day comfortable accommodation in dramatic settings.
9 nights Bed and breakfast

5 lunches

8 dinners

Private vehicle

Fully guided

Internal domestic flight

Entrances to included attractions

All gratuities

Airport pick up and drop off

Personal reusable water bottle
13th May 2021

27th May 2021
10th June 2021

24th June 2021
5th August 2021

19th August 2021
8th July 2021

22nd July 2021
Itinerary
Day 1 Arrival Iceland & Wedstman Islands
---
Following your international arrival at Keflavik airport you will be greeted by your Icelandic Adventure leader and after introductions and collecting of baggage step out into the pure Icelandic air. If this is your first time in Iceland, you will immediately feel the crispness of the wind and the vast openness before you.
We begin our journey and head out to the south coast of Iceland on our way to the ferry harbour Landeyjarhofn to go to the beautiful Vestman islands. Our trip to the south of Iceland will take us through dramatic volcanic scenery, and between two tectonic plates, the North American and Eurasian. We will have a few picturesque stops before we take an early afternoon ferry ride over to the Vestman Islands. The sailing is short, about 40 min and very scenic, mainly coming into the port at Heimaey. We settle into our accommodation before a brief orientation of the island before heading to a beautiful restaurant for dinner. 2 nights Accommodation 2 dinners
---
Day 2 The youngest Island, Puffins and sea cliffs
---
After our first night at peace on the beautiful Westman Islands and generous breakfast, we take a short stroll down to the small harbour to embark on our sea-going adventure aboard a fast Rib (Rigid inflatable). Our journey will take us close to the puffin cliffs puffin and get us closer to some of the beautiful seabirds in these islands. We sail around the islands and take a closer look at the youngest Island in Europe called Surtsey, which formed following an ocean eruption that started November 14th, 1963 and ended in 1967. Today the island is classed a UNESCO World Heritage Site. The afternoon is free, and you can explore this beautiful place at your leisure. Maybe hire an electric bike, play a round of golf or meander and take in the breath-taking views from the hilltops. Picnic lunch Hosted Dinner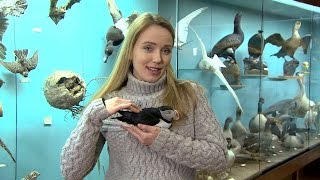 ---
Day 3 Stunning waterfalls, black sand beach and the Eyjafjallajokull glacier region
---
After breakfast, we load up our vehicle and head down to the ferry and set sail back to Iceland. Once again on the main island, we spend the rest of our day exploring the incredible diversity of Iceland's landscape. We explore the astonishing area of Eyjafjallajokull; this is the glacier that erupted in 2010 and caused so much trouble with air traffic all over Europe. We look at different waterfalls to show you the wide variety in the area and why Iceland is such a beautiful country to explore. During the day we will stop off at look at a landlocked island called Dyrholaey. For those bird and nature lovers, this is a real treat as they are very rich in birdlife and unique and beautiful rock formations. We then head to the black sand beach Reynisfjara to share in another unique Iceland experience walking on black sand. It is dramatic and mind-blowing to witness. Lunch on own along the way
2 nights accommodation
Included Dinner
---
Day 4 Glaciers, mountains and super jeep
---
Today we go on an incredible adventure into Thorsmork, a dramatic landscape surrounded by three glaciers: Myrdalsjokull, Eyjafjallajokull and Tindfjallajokull and high mountains, named after the thunder god Thor. Our transportation is in 4x4 super jeeps that have gotten specially modified for this kind of travel on gravel roads, mountain tracks, rivers that have no bridges and to cross rough terrain. It is safe to say the super jeep is an adventure in its own right. Thorsmork is known for its beauty, rich vegetation, and out of this world landscape that is only passable for modified vehicles. This area is full of hiking trails and offers complete tranquillity. When back, we have another treat and dinner with our local guide to reflect over our incredible day. Wet weather gear can be provided if needed for the adventure. Lunch and dinner,
---
Day 5 Canyons, waterfalls and incredible geology
---
After breakfast we drive along the south coast, we stop off in the beautiful little village Vik and from there continue to one of the wonders of south-east Iceland, the amazing canyon Fjadrargljufur. This incredible water eroded canyon had been here since the end of the last ice age almost nine thousand years ago. The rock formation here is palagonite, a soft lava rock which is very significant for Iceland. There is a perfect walking path along the canyon with many viewpoints to absorb this dramatic landscape.
From there we go to a place called Skaftafell, part of the national glacier park. There we will have to find our lunch stop and lunch on your own. Afterwards, we head out and go on one of the trails in the area, hike up to Svartifoss waterfall. It is a very picturesque waterfall that cascades over columnar rocks and well worth the light to moderate hike. Skaftafell is one of its kind, snug under the glacier Vatnajokull, surprisingly rich vegetation and often very lovely and comfortable place to walk. 1 night accommodation Dinner
---
Day 6 Glacier Lagoon, Icebergs and diamond beach
---
After breakfast, we continue our drive along the southeast coast of Iceland, taking in the beautiful views as we head towards our destination for the day. One of the most amazing places in Iceland, Jokulsarlon, the largest glacier lagoon which sits in the largest National park. This place is one of its kind, partly saltwater, partly freshwater, a beautiful lagoon in front of Iceland's largest glacier Vatnajokull. The Lagoon attracts different sea birds and seals, and seals can often be found on some of the icebergs relaxing and enjoying the summer warmth. Beneath the glacier swimming on the inner lakes is heard the haunting cry of the Red Throated diver. Their voices echo through this remarkable landscape a gentle reminder that nature is still in charge. We stop for lunch at the Lagoon before boarding our Zodiac to get close and personal with the incredible icebergs floating in these pristine waters.

We then move on to Diamond beach and witness where many of the icebergs that fill the Jökulsárlón glacier lagoon At the Diamond Beach, the icebergs which fill the Jökulsárlón glacier lagoon wash up on shore, creating a stark contrast with the black volcanic sand. This stunningly beautiful display makes it a favourite location for photographers and nature-lovers alike. It is also one of the best places in the country to see Orcas swimming offshore.
Flotation suits and lifejackets provided
1-night stay
Lunch & Dinner
---
Day 7 Fishing villages, forests and lakes
---
After breakfast, we start our drive to the very picturesque and beautiful eastern fjords, amazingly shaped mountains and deep fjords split the landscape in two. It is here that less than three per cent of the Icelandic population lives and is truly picturesque with stunning scenery, remote fishing villages, sparkling lakes, dense forests and traditional farms. Along the way, we will stop and have lunch in a local restaurant. If we are fortunate, we may catch a glimpse of the wild reindeer
that live here and got taken to Iceland for farming, but as that was not overly successful, they have roamed free ever since.
After a day of driving and exploring an extraordinary landscape, we finish off our adventure at the Vok baths, a new geothermal floating pool in a beautiful little lake located just outside of the town Egilsstadir. Throughout the centuries, people living around Lake Urriðavatn noticed certain spots on the lake that curiously did not freeze in the wintertime. The Icelandic name given to these ice-free patches is Vök (plural Vakir), and their source is an underwater hot spring.
Entrance to Vök
1 night accommodation
Lunch and dinner
---
Day 8 Remote farm museum, waterfall and Reykjavik
---
We then drive to Hengifoss and encounter Iceland's second tallest waterfall, surrounded by basaltic columnar rock formations.
Lunch at Obyggðasetur (Iceland's remote living museum), a museum where an old farmhouse that has been tastefully restored to give you an insight as to how life was in Iceland not so long ago. A stroll through the museum will open your eyes to the real hardships people faced in this inhospitable landscape.
Our luggage will be stored at the hotel while you go on the tour. When back we will collect the bags and drive to the airport for your internal flight to Reykjavik. When in Reykjavik, you will be picked up at the airport and brought to your hotel. A local guide will show you around Reykjavik and give some pointers on where to eat for the evening. Dinner is on your tonight and chance to try out one of many excellent restaurants in the city and some local food.
2 nights accommodation
Dinner on own
---
Day 9 Blue Lagoon and Vikings
---
Today is a relaxed day, and after breakfast in the morning, we head to the well-known Blue Lagoon and relax in the unusual geothermal saltwater and let the water relax sore muscles and rejuvenate our energy and skin. On our way back we will visit the Viking museum and see a replica Viking long ship built for purpose, to sail from Iceland to North America, and follow in the footsteps of Leif Ericson as he headed to Greenland and America.
The afternoon is at your leisure to explore Reykjavik, one of the smallest capitals in Europe and get some last-minute shopping.
In the evening we have our farewell dinner in one of Reykjavik's restaurants and toast our Spirit of Nature Adventure and the meeting of new friends.
Lunch on own Dinner included
---
Day 10 Departure.
---
Tour ends. Transfer to the airport.
---
---
Please Note
​
While we strive to deliver everything that is in our itinerary, there are occasions when in the Iceland we may need to cancel boat trips or other activities at short notice owing to the weather. While this is unfortunate it is part of the course and we will do our utmost to reschedule or find an alternative activity to replace it.
Not Included
​
The price for this adventure does not include​
International Flights

Personal Travel Insurance​
​
We are pleased to provide any further information required at time of booking or email us with any queries
​
​
​
​
Cost Per person $7,300
​